South-East Asia eCommerce & Business Expansion Panel Briefing
GS1 UK in association with GTM Global & DIT
19th May 2022, 10:00 - 11:00 GMT
Thursday 19th May 2022
10:00 - 11:00 GMT
A series of 5-minute-high level presentations & panel discussion with Q&A to follow
Expand your eCommerce business in the South East Asia region
With almost 80% of consumers in South East Asia going digital by the end of 2021, outstripping China, Brazil and India, Singapore has world-class connectivity to the SEA region and beyond. This unprecedented boom in regional cross-border trade and consumption makes Singapore's THE regional pivot as a secure, highly efficient logistics and supply chain management hub.
Today, Singapore is within a six-hour radius of any SEA country, part of a region with budding economic potential. Along with the 50 million emerging middle-class consumers, the SEA's internet economy is poised to grow to over US$300 billion by 2025.
Join us for an interactive webinar to get insights and advice on marketing, sales, logistics, taxes and funding opportunities to support your growth in this lucrative and fast expanding region.
This panel discussion is designed for SME businesses from any sector, who are wanting to grow their business by expanding overseas. It aims to provide an executive summary of the tools and strategies needed to develop export approach to expand specifically into the exciting South-East Asian markets.
Event Programme
Tailored with you in mind
Event Speakers & Panellists
Key UK & regional experts
Chirag Kotak
Co-Founder and COO, Jumper.ai
Chirag is a founding member of Jumper.ai, the world's first end-to-end conversational commerce and shopper engagement platform today used by enterprises like Disney, Unilever and Samsung. He's responsible for running all things business for the company, including Enterprise Sales, Partnerships and Operations.
Hugh Darwell
Director of Business Development at Acclime
Hugh has 30+ years experience of working in the Asia Pacific region assisting clients in understanding local rules & regulations. He has helped many companies expand their business into ASEAN countries out of their home jurisdictions.
Fiona Thia
Director of Business Development Asia at TMX
Fiona is the Director of Business Development, Asia, at TMX, a business transformation consultancy helping brands execute their ecommerce and supply chain strategies within APAC.
Olivier Linchet
CEO South Asia
Oliver works for Asendia who provide e-commerce solutions for businesses selling internationally. His team brings together a wealth of international and local expertise, and provide several value-added services, including returns, fulfilment and lettershop.
Sarah Atkins
Chief Marketing Officer and Membership Director, GS1 UK
Sarah guides businesses on the implementation of digitally enabled, customer focused change. She has delivered business transformation from defining the vision to building the change management programme required for success, with a focus on driving a healthy P&L and a powerful, motivated team.
Estelle Dingley
International Trade Advisor, Department for International Trade
Responsible for helping companies from start-up to £250m, Estelle will help define, implement and monitor your export strategy.
GTM Global Partner Network
specialist in-country advice
GTM Global has a number of specialist in-country experts who are available for 1-2-1 advice after the webinar. For any companies interested in gaining bespoke advice on US expansion in their key areas of expertise, please contact GTM directly here.
Michal Witkowski
Business Development Director – Growing Businesses in Asia, Intralink
As Business Development Director at Intralink, Michal engages Western technology companies looking to expand to Japan, Korea, China and/or Taiwan, and works with them to develop and implement the right market approaches.
James Francis
Program Director, Intralink
James is leading collaborative projects connecting East Asian corporates with the best innovative European tech. He supports both large corporates and startups/scaleups in bringing the best innovations to commercial fruition.
Jayashree Sadanandan
Special Advisor, Glints
Jayashree Sadanandan is a Special Advisor to Glints, a tech talent startup headquartered in Singapore, which is helping UK/European startups and companies seeking to expand into Asia with the right teams. She has over 15 years of experience in government with a strong expertise in Southeast Asia affairs.
Steve Dawson
CEO & Founder, Asia Market Entry
In 2012 Steve was tasked with setting up the Asia Pacific operations of a technology company. After experiencing the challenges of doing this firsthand, he set up Asia Market Entry, with a vision of helping international technology companies build a footprint in the Asia Pacific region without having to set up locally themselves.
Sandy Findlay
Innovation Funding, Partnerships Director, ABGi
Sandy is helping more companies access the right innovation incentives, providing information and advice on grant funding, tax incentives and commercial funding, R&D tax relief, Patent Box and Capital Allowances.
Rob Burton
Senior Associate - Business Development, Global Reach
Rob is a Senior Associate at Global Reach, a leading foreign exchange specialist, providing international payments, risk management, and strategic hedging solutions to a wide range of corporate and institutional clients.
Testimonials
You're in good company
I wanted to say a huge thank you for organising the extremely informative webinar yesterday. With the wide-spectrum of specialists, from the UK and USA, providing extremely useful advice and guidance on VC and business setup in the States, I was inspired to setup our operation in the USA.
Charanjit Randhawa
Chief Executive Officer, Epcot Career Solutions Limited
Thank you for connecting so many good people, the exchange with everyone was worthwhile and put the US market into context.
Elizabeth Jones
Founder, Real Good Ketchup
In a little under two hours I had discussions with eight mentors who really opened my eyes to the many business critical issues and challenges that need addressing. I also came away with a much deeper understanding of why businesses succeed or fail in their overseas pursuits.
Spencer Brace
Director, XenZone
Whether online, in store or in a hospital, the common language of GS1 standards is helping their community of over 57,000 organisations to uniquely identify, describe and track anything globally, creating greater trust in data for everyone.

Their standards have the power to deliver change now and in the future by driving efficiency in the supply chain, and transparency in the wider society, through initiatives such as patient safety programmes and deposit return schemes.

From product barcodes to patient wristbands, they harness the power of GS1 standards to transform the way people work and live.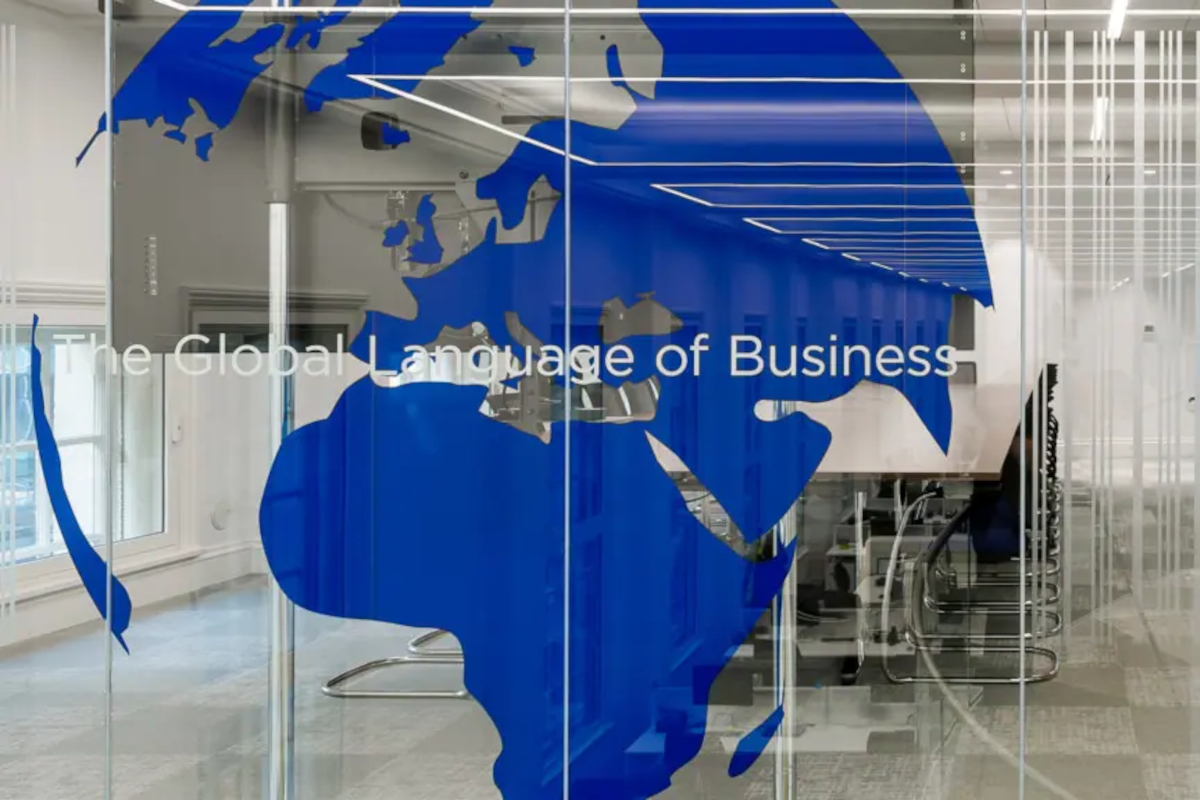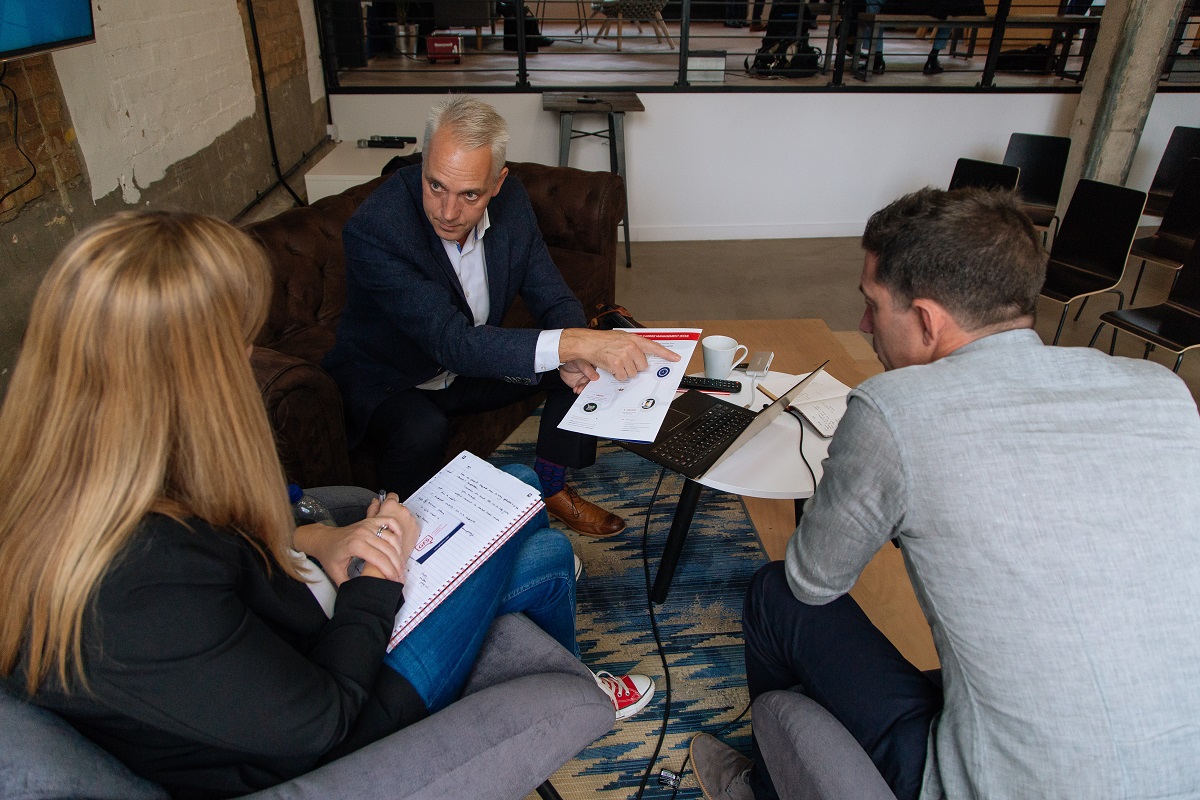 GTM Global connects UK scale-up brands in digital and tech to a designated panel of experts from government, trade bodies and commercial partners to provide on-going advice and guidance on go-to-market strategy and international expansion planning.