US Federal Government Contracts
An Interactive Briefing Panel with Fairfax County Economic Development Authority & Key Washington DC Experts in Federal Government Contracts
7th June 2022, 14:00-15:00 BST
GTM Global in association with Fairfax County Economic Development Authority and DIT
Tuesday 7th June 2022
14:00 - 15:00 BST
An interactive panel briefing event with experts providing advice and access to US Federal Government Contracts, with a subsequent delegate Q&A
Get your share of an annual $29.4 billion DC spend!
Fairfax County is the pivotal US Expansion Hub for Federal Government Procurement. Last year saw contracts awarded for nearly £30bn and 2021 is likely to be even more in 2022!

Hear from DC experts from key government agencies in defence, cyber and about how Fairfax County can be your US launchpad for sustained growth.

Designed for owner-managed tech, digital scale-up businesses, this event will give you bespoke and game-changing advice on how to successfully build your North America operations and sales in Fairfax County.

There will be two tracks at the event; firstly, with a panel overview of the amazing sector opportunities in Fairfax County and secondly - an opportunity to ask questions as a follow up.
Panel Programme
first hand advice on Government Contracts
Event Speakers
Key regional experts
Jan Mul
Director, International Business Investment, FCEDA
Jan assists foreign firms with their market entry into the U.S. and Fairfax County and manages the five overseas offices that the FCEDA maintains in Bangalore, Berlin, London, Seoul and Tel Aviv.
Millar "Joe" White
Trade and Investment Officer - Clean Energy & Infrastructure, DIT
Joe is an international trade and global business professional with experience in both the private and public sectors in the US and the UK, currently working as Trade & Investment Officer for Clean Energy & Infrastructure for the UK's Department for International Trade (DIT) at the British Embassy in Washington, DC, covering four mid-Atlantic states: DE, MD, VA, WV, & DC.
Neal Seth
Partner at Wiley Rein LLP
Christian Jenkins
Venture Analyst at FedTech
Chris Oglesby
CEO, MorphWorks
Chris has extensive background working with leading and growing IT Services organizations, specifically those with a focus on transformation. With a passion for solving client problems, Chris moved from database development to selling and leading projects in different segments of IT services across various industries.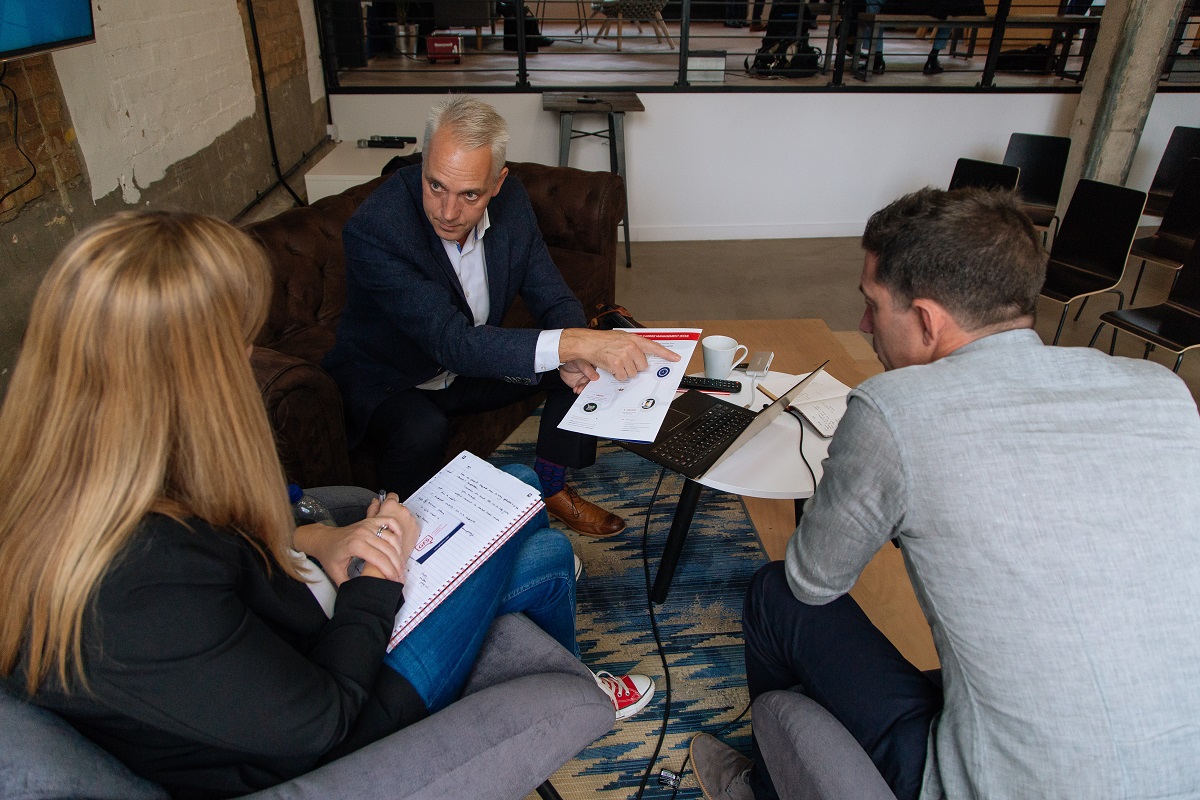 GTM Global connects UK scale-up brands in digital and tech to a designated panel of experts from government, trade bodies and commercial partners to provide on-going advice and guidance on go-to-market strategy and international expansion planning.