Go Large in US Big Data & Analytics!
An Interactive Briefing Panel with Fairfax County Economic Development Authority & Key Washington DC Experts in Big Data & Analytics
8th Jun 2022, 14:00-15:00 BST
Get your share of an annual $29.4 billion DC spend!
With the Big Data market in the U.S. worth US$50.1 Billion in 2021, Fairfax County is the pivotal landing point to access this massive data-driven marketplace.

Hear from DC experts from key government as well as from business leaders in big data and analytics about how Fairfax County can be your US launchpad for sustained growth.

Designed for owner-managed tech, digital scale-up businesses, this event will give you bespoke and game-changing advice on how to successfully build your North America operations and sales in Fairfax County.

There will be two tracks at the event; firstly, with a panel overview of the amazing sector opportunities in Fairfax County and secondly - an opportunity to ask questions as a follow up.


Panel Programme
first hand advice on big data
Event Speakers
Key regional experts
Jan Mul
Director, International Business Investment, FCEDA
Jan assists foreign firms with their market entry into the U.S. and Fairfax County and manages the five overseas offices that the FCEDA maintains in Bangalore, Berlin, London, Seoul and Tel Aviv.
Millar "Joe" White
Trade and Investment Officer - Clean Energy & Infrastructure, DIT
Joe is an international trade and global business professional with experience in both the private and public sectors in the US and the UK, currently working as Trade & Investment Officer for Clean Energy & Infrastructure for the UK's Department for International Trade (DIT) at the British Embassy in Washington, DC, covering four mid-Atlantic states: DE, MD, VA, WV, & DC.
David Baker
Director, Government & Community Relations at Virginia Tech Innovation & Talent
David leads Virginia Tech's engagement with community stakeholders to develop the new Innovation Campus in Alexandria, Virginia. At scale, the Innovation Campus will enroll 750 master's degree candidates and train hundreds of doctoral students and postdoctoral fellows. The university plans to hire dozens of new faculty members who will drive research, partnerships and investment in the region.
Stephen Britt
Counsel, Cyber, Data Privacy & Technology (CIPP/E, CIPM)
Stephen counsels clients on the full range of data protection laws and hold CIPP/E and CIPM certifications, which are the international gold standards for data privacy. He also has deep experience helping clients navigate technology transactions.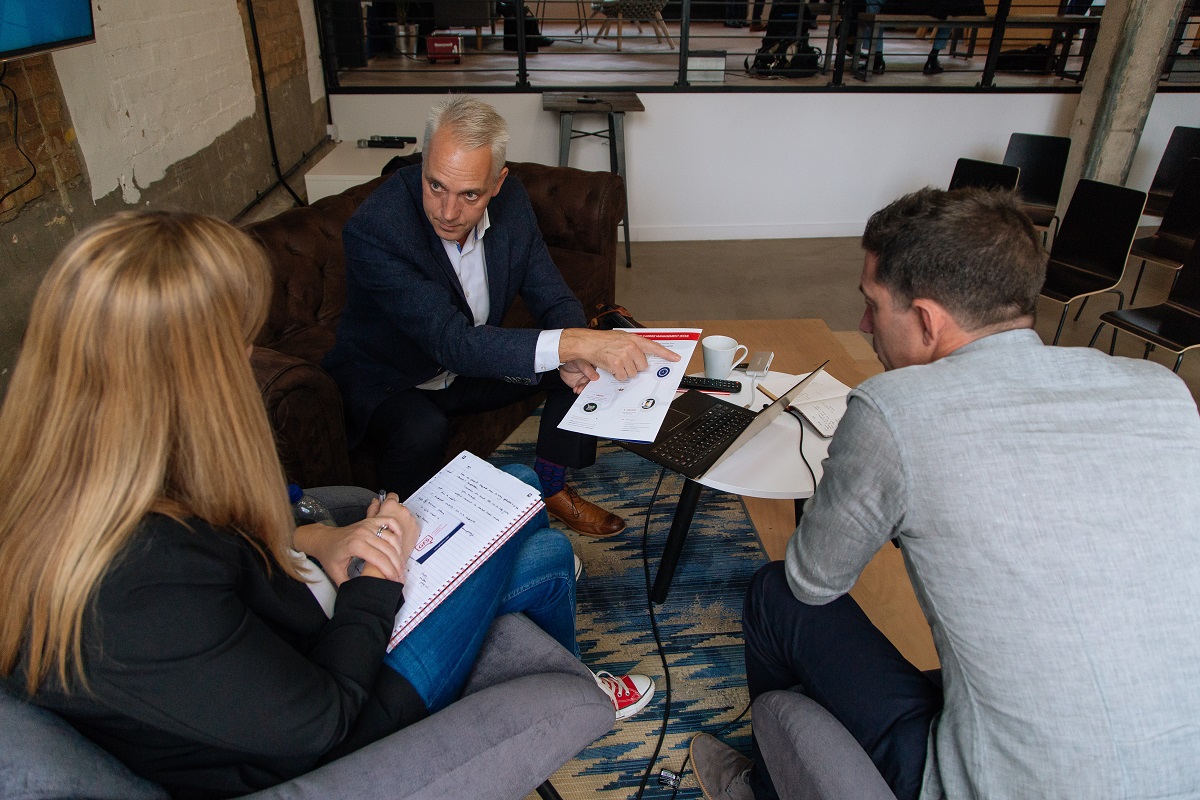 GTM Global connects UK scale-up brands in digital and tech to a designated panel of experts from government, trade bodies and commercial partners to provide on-going advice and guidance on go-to-market strategy and international expansion planning.