About Us
Supporting UK tech, digital and e-commerce scale-up businesses to expand globally through a highly focused programme of events.
GTM Global is a unique online interactive ecosystem that engages with ambitious tech and digital scale-up companies to help them expand internationally.
We do this through a high-touch programme of workshops, webinars, 1-2-1 mentoring, online resources and consultancy services, leveraging our close connections with economic development organisations, key public sector agencies and curated private sector partners.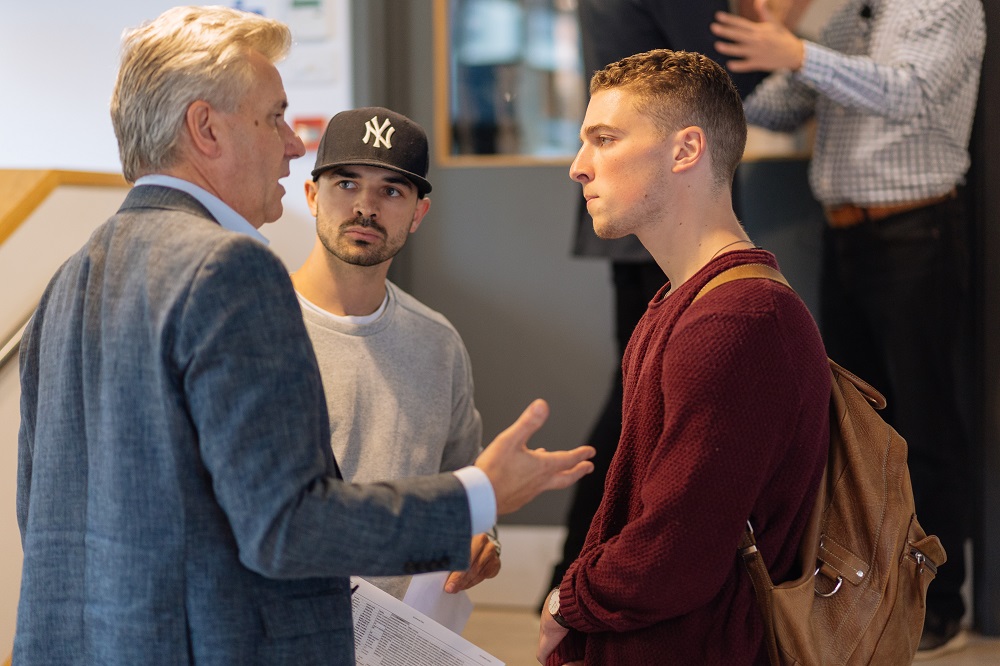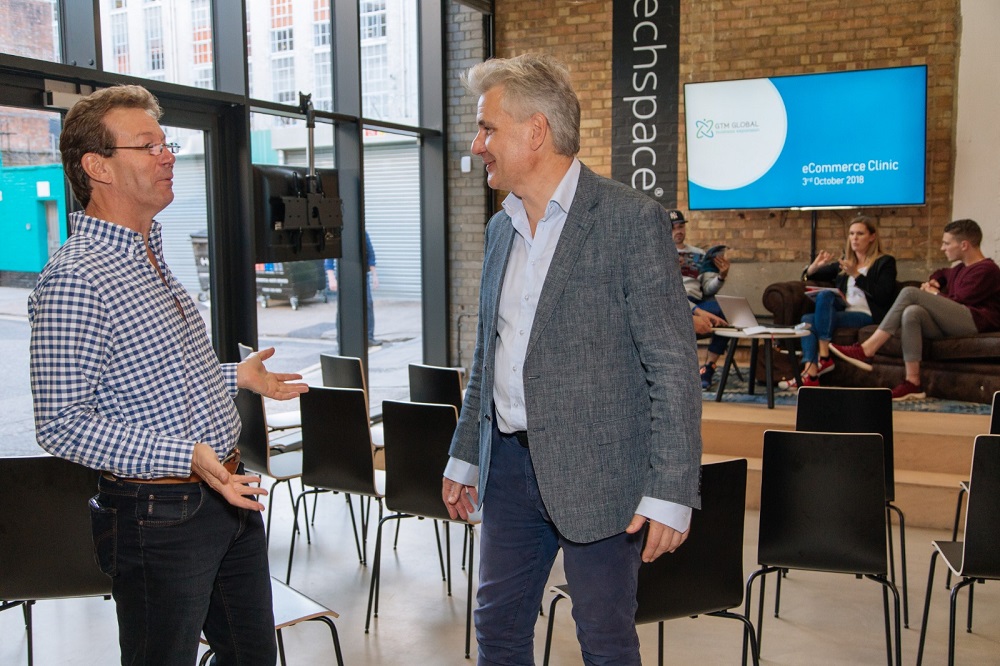 Back in 2015, Mark Stimpfig organised, with a cohort of tech and digital scale-ups from the Mayor of London's International Business Programme and an LA based digital marketing Agency, a quarterly suite of advisory workshops on how these ambitious businesses could 'Go-to-Market' in the USA.
Later in 2015, Ian Collins attended one of these events as an advisor and in conversation with Mark could see that these entrepreneurs were not just interested in digital marketing: They also needed 'right-size' advice and guidance on funding, compliance, regulatory, operations, accounting and a raft of other market-entry considerations.

We recognised also their need for connections to key international business networks and partners, and access to overseas and UK government support and Foreign Direct Investment incentives. By the spring of 2016 GTM Global was born.
Today our network of 178 partners internationally, means GTM can support UK companies through the discovery, planning, execution and growth stages of their international expansion.
In a matter of a few hours, delegates attending a GTM workshop or clinic will get prescient information and introductions to significantly refine and advance their international planning: Work that would have taken weeks or months of research and qualification.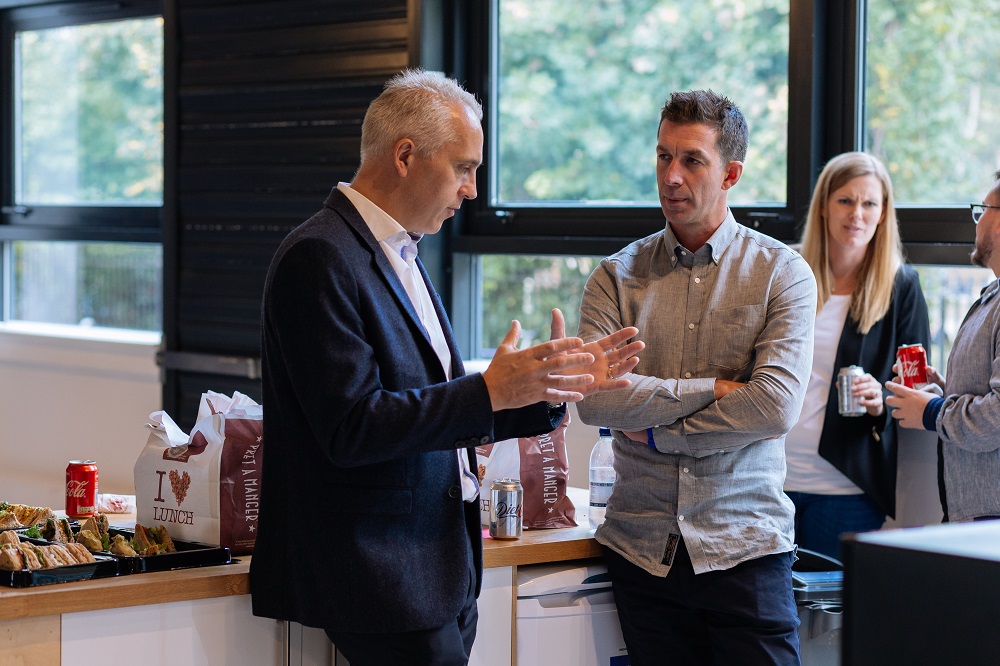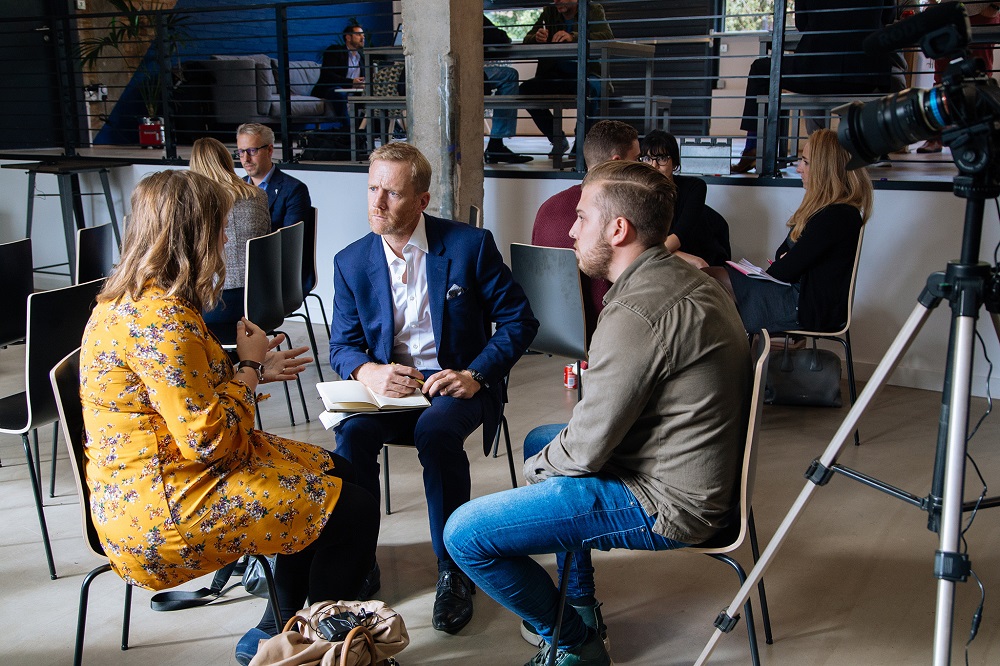 To support the programme, GTM has developed a platform that provides a seamless journey for delegates from registration, through consultation, programme delivery, strategy development, execution and in-country growth.
GTM is now a unique international business development hub critically supplementing the resource gap for overstretched scale-ups, where strategic partnerships are created, incremental sales are delivered, companies are bought and sold and business investment gets done.
And its not just UK businesses that benefit from the GTM ecosystem, the company has delivered several inbound programmes for US & Canadian tech and SaaS brands to successfully soft-land into the UK by delivering Virtual Missions and a dedicated Concierge service.
In the last four years, GTM has built an active community of 4,000+ UK tech and digital scale-ups which it has helped develop and execute their international expansion plans. During the early days of COVID, the business successfully moved all engagements / interactions online, running over 45 virtual events since April 2020. During this time the GTM team connected 100's of in-country experts to some 675 delegates to get the necessary support to Go-to-Market Globally.
27
International Locations
IN-COUNTRY EXPERTS & SUPPORT ORGANISATIONS
To be the 'DESTINATION' and 'GO TO HUB' for ambitious tech, digital and e-commerce scale-ups looking to expand internationally.
At GTM Global we recognise the increasing opportunities in borderless, agile, digital global trade, and how important it is to connect the new ideas that come from the scale-up community to new markets, resonant partners, and both national and regional government networks. Our aim is to be the 'go-to' space where innovative international expansion gets done.
Our Core Team
The people behind the mission
Ian Collins
Co-Founder
30 years' experience of business development and general management in hi-tech industries, investment and strategic ICT consulting in the UK and internationally.
Mark Stimpfig
Co-Founder
30 years' experience of business development, partner management, publishing and marketing in technology, education, retail, government in the UK and internationally.
Roderick Cameron
Development Director
25 years' experience in legal, regulatory, public relations and business development in the UK and internationally.
Ian Metcalf
Director of Defence & Aerospace
Ian has 35 years defence / aerospace experience, including a spell as a Senior Civil Servant in UK MOD. He's held senior positions in Serco, BAE SYSTEMS, MBDA and Alenia-Marconi Systems in the UK, US, Italy and France. Ian represented Fairfax County, Northern Virginia, in the UK for 7 years, and has assisted many companies in the Defense and Aerospace markets make their first steps in the US.
Chris Howie
Director of Life Sciences
Chris was the European Life Sciences specialist at the UK Department of International Trade, bringing in key investment into the UK from innovative EU, Nordic, Swiss & Israeli life sciences technologies. He has over 30 years of experience in key sectors such as MedTech devices, Pharma, BioPharma, CRO and Academia. He has great access to mission-critical clinical trial and evaluator channels as well as funding, investment, government, and regulatory bodies and networks.
Tamara Medina
Head of Partnerships
20 + years of experience in business development and B2B strategic partnerships in the UK and Latin America. Tamara is also co-leader of TLA Latam.
Celina Ploskonka
Event & Marketing Support
10 years' experience of B2B marketing and event management across a range of sectors in the UK and internationally.
What People Are Saying
Don't just take our word for it
GTM has enabled us to extend our working day to deal with UK counterparts; has introduced us to appropriate potential supply chain and distribution partners; and most of all has helped us to make the industry friends we need to derive success from our UK market entry.
Brandon Willey
CEO, Hownd Inc
The workshop was highly informative; it was great to meet a variety of people that all gave a range of insights… And I liked the breakout room approach for us to network with the different specialists. Thanks for inviting us!
Mat Barrow
MD, X-Lab Systems
Thank you again for inviting me to the GTM North American Expansion workshop, it was one of the best events I've been to and I learned a huge amount from the specialists. My meetings went well in the US this week so I will certainly be following up with the contacts I made.
Emily Carter
Founder, Emily Carter London, award-winning British Designer