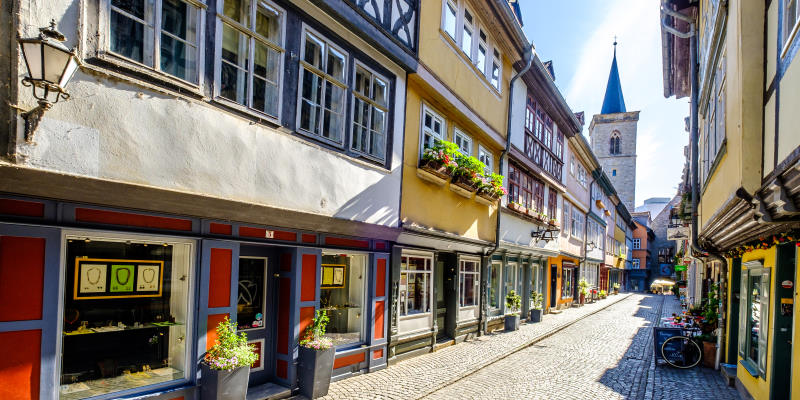 Is your retail, eCommerce, logistics, smart energy or manufacturing business looking to scale and grow in the EU?
If the answer is yes, basing your business in the centre of Germany – where you can reach over 280 million consumers is worth more than just a thought!
Thuringia's Great Location and Growing Economy
UK companies should check out the Free State of Thuringia in east-central Germany. Basing your business here means you can take advantage of its strategic importance, right in the heart of the EU. Thuringia's central location and state-of-the-art transport infrastructure make it a fast-moving business location. And no destination is too far from Thuringia, with trucks reaching every German city within five hours.

The state's economy is thriving and forms the interface between established EU and German markets, as well as the emerging economic landscape of Eastern Europe. More than 280 million consumers live within a radius of 800 kilometres, in which a gross domestic product of 8.7 trillion euros is generated.
Investments and a Ready-Made Hub
In 2019, Thuringia received two key foreign investments. Firstly, Amazon began building a huge distribution hub in Erfurt, a city in the German state. Secondly, the world's leading lithium-ion battery maker Contemporary Amperex Technology Co. Limited (CATL) begun the construction of its first overseas manufacturing plant for lithium-ion batteries.

Thuringia also has over 400 commercial and industrial sites ready for commercial use. As well as many incentives, funding, talent and sourcing facilities. As a result, Thuringia offers you a ready-made hub to expand from at the heart of the EU.
Find out More
To find out how to successfully launch and grow your business in the EU – attend one of GTM Global's forthcoming expansion clinics and meet with in-country and market-entry specialists. You can check out our upcoming events here.