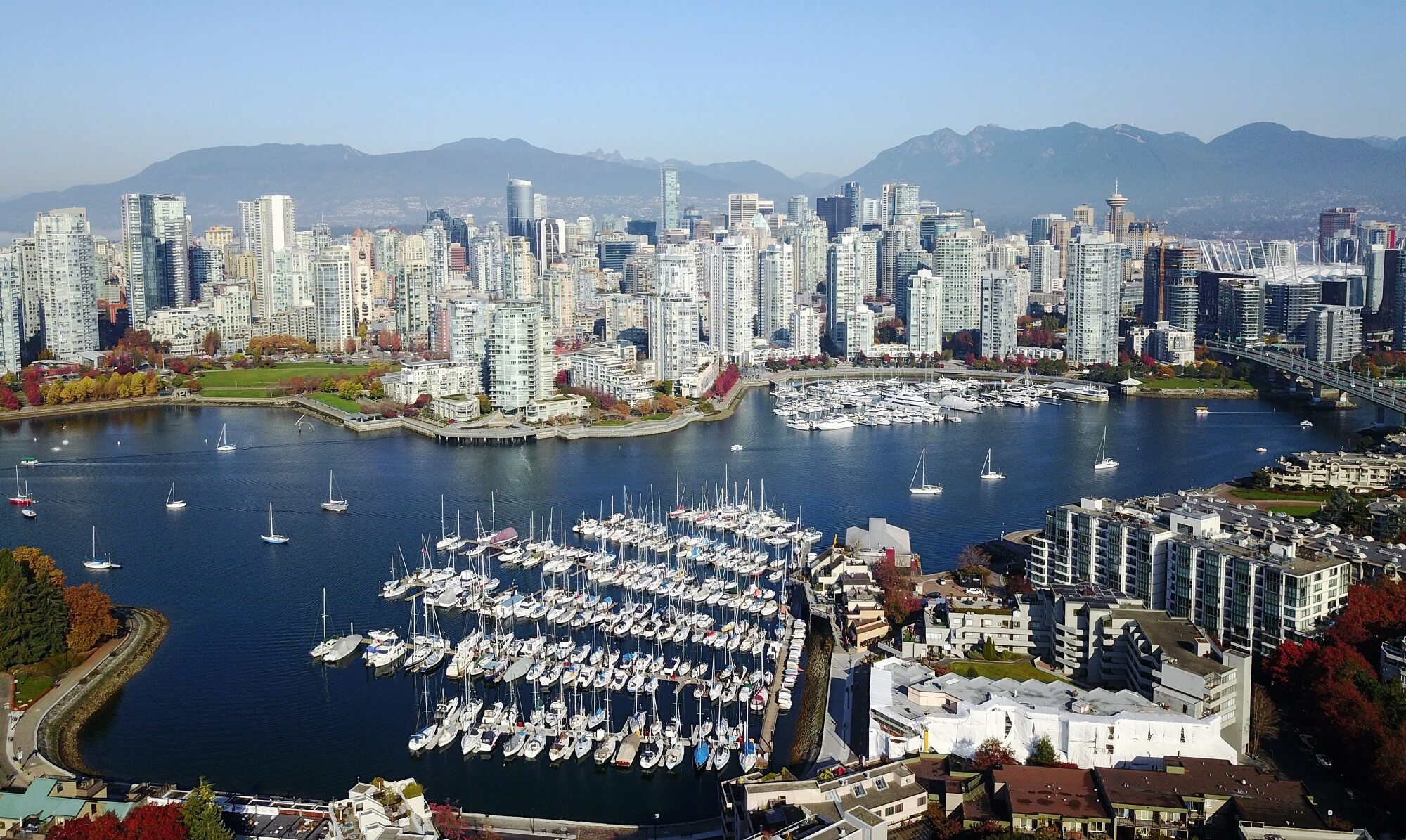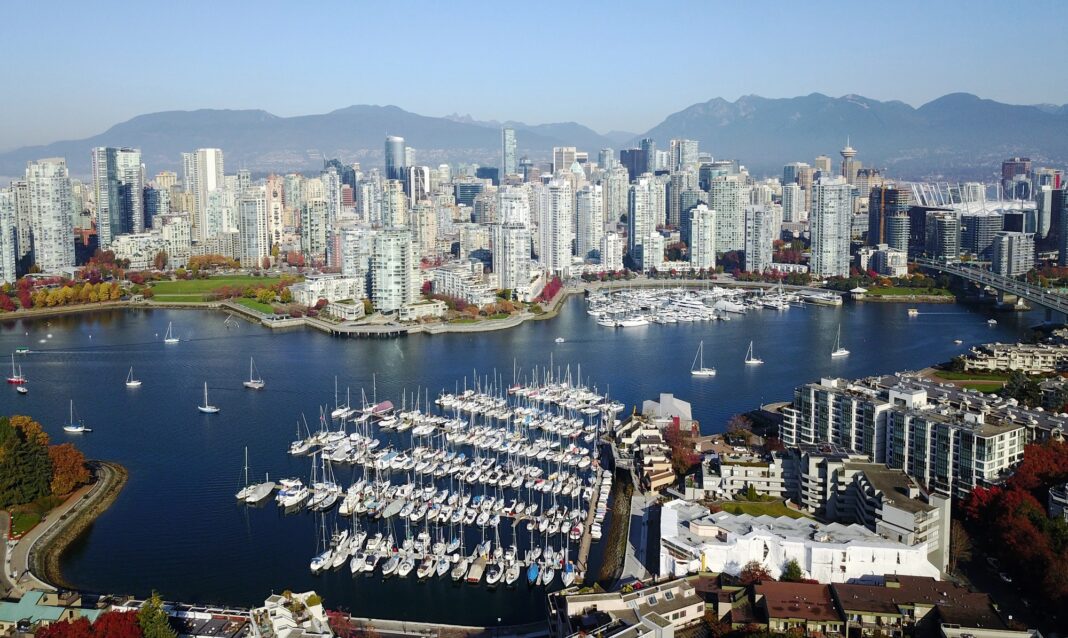 The City
The city of Vancouver is a dynamic city with a mixed vibe – outdoor, North American culture. The city has positioned itself, not only to integrate with northwestern British Columbia but also with the Pacific Coast economic region (Vancouver to San Diego).
Amongst its many characteristics is a vibrant cosmopolitan downtown with everything from independent markets and street food to high-end shopping and world-class entertainment, all within walking distance of beaches, the iconic Stanley Park, and a short journey to hiking, biking and skiing on the North Shore.
The H.R. MacMillan Space Station and of course the Port (connecting the region to the wider world) are fundamental to the life of the region and the city. There is a maritime museum too. Science World is another major attraction as well as the collections of first nation artefacts held in the Museum of Anthropology at the University of British Columbia. Christ Church Cathedral could be on your list too. Theatre, dance, music and film/tv activities thrive here as participant interests and for tourism and residents alike.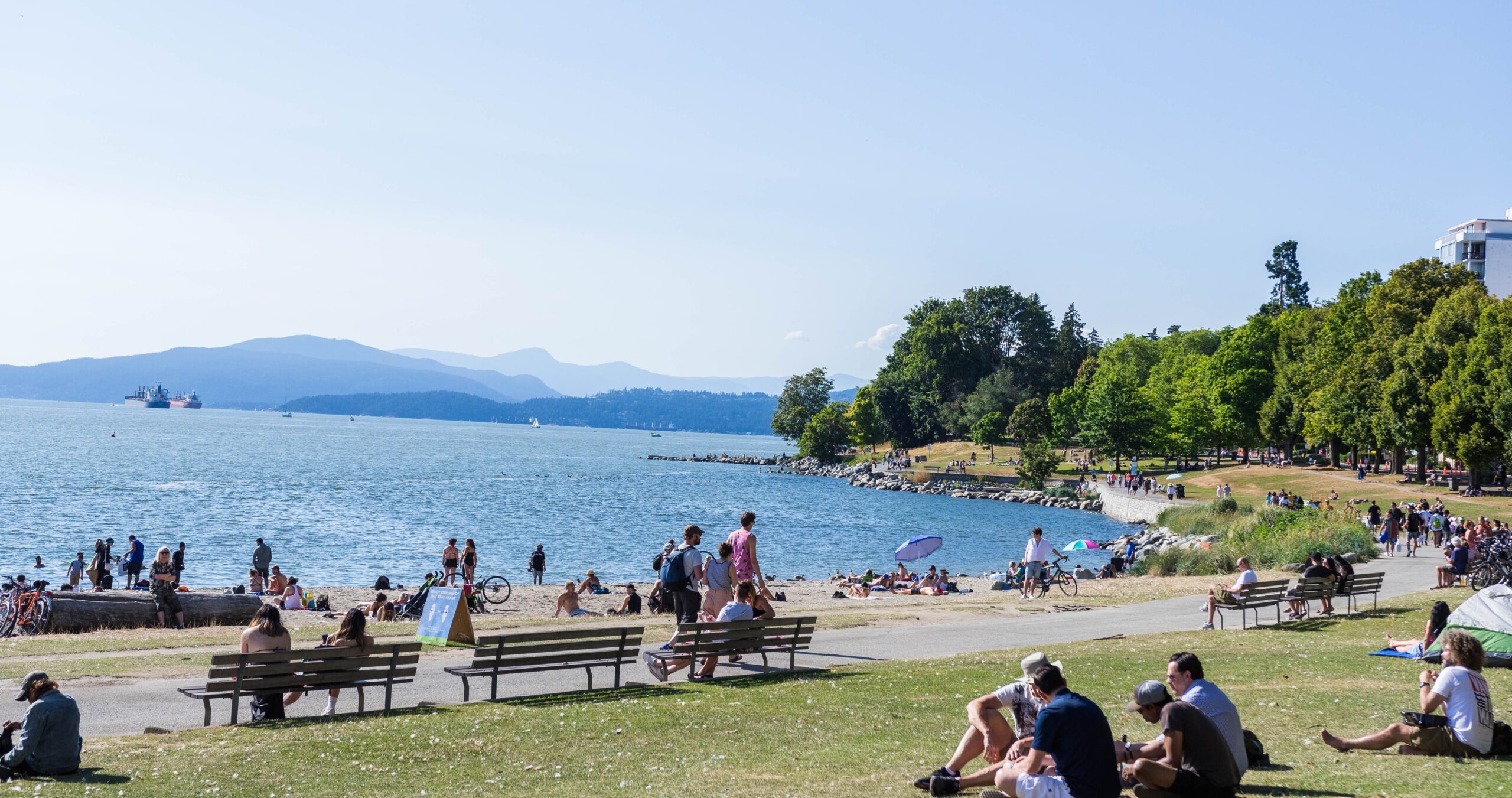 The Vancouver Symphony Orchestra lives here as well as opera. In the many downtown pubs and bars, musical performances of many genres can be sampled or seriously followed. Larger musical concerts are performed in several stadia and larger theatres. Folk and jazz both feature in their respective annual festivals and the international film festival has grown in stature and reach.
The many gardens, parks and public spaces also help to attract a growing tourist industry. Architectural styles vary here with many early twentieth-century classical buildings and of course modern skyscrapers and squares set out to provide public spaces.
A road bridge across the Burrard Inlet connects the north and south Vancouver and there are other bridges to connect across other waterways, both eastwards and westwards.
The Economy
Vancouver has a varied economy and has grown and attracted more technologically modern businesses in the last ten or so years. The main sectors are shipping and other transportation of freight and passengers, retailing, food processing and foodservice businesses, export/import trade, tourism, film/tv production, technology businesses, banking/finance, aviation, natural resource activities, health, construction and public services/government/education.
A tourist or visitors visa does not permit the holder to work. Here are a couple of resources on working in Vancouver.
The working-age population is around 1.7m in the metropolitan area. The median salary for basic workers and retail staff is around $39,000, whilst experienced workers make around $66k.
How to get settled and begin working in Vancouver
There are five universities in Metro Vancouver – the University of BC, Simon Fraser, Capilano, BC Institute of Technology and Kwantlen Polytechnic University. There are also many colleges – some offering first degree programmes (like Columbia College or Langara College), all offering extensive skills development courses, professional development programmes and some offering specialist courses in various aspects of their specialism (film, health sciences, law etc).
Major employers include HSBC Canada, Agricultural Bank of China, several Asian Airlines, regional banks, Vancity, Purdy's Chocolatier, Mountain Equipment Co-op, Telus, BC Hydro, Lululemon Athletica, Broadband TV Corp, Hootsuite, Coast Capital Savings, Saje Natural Wellness, Vancouver School Board, Greenpeace, Port of Vancouver, Bridge Studio and City Hall. Vancouver also accommodates the Rimini Exchange and Clearance Centre.
New tech sectors include digital media, film & TV, design and print, wearable tech, fintech, event management, property platforms, mobile tech, gaming tech, health tech, education tech and green tech/energy/natural resources.
New tech companies here include Microsoft, Apple, Facebook, Cisco, SAP, Intel, Salesforce, SAP, Eventbrite, Amazon, Absolute Software, Telus, Dwave, IQbit and Slack. 75,000 jobs are involved in technology in metro Vancouver.
An IT Manager earns around $87k on average. An electronics engineer earns around $75k and a software developer around $85k – $92K depending on the depth of code.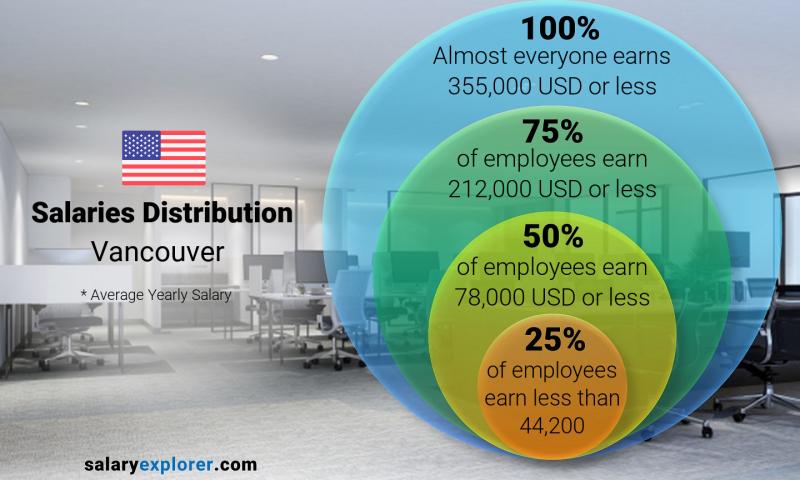 The average time spent commuting is around an hour a day if roads or local public transport services are used but can be much higher than the average, especially travelling across the metro area. Subway stations often have offices and other facilities, such as employment hubs.
Population
The population of both the city and metropolitan area is very diverse. This reflects the cosmopolitan character of the area and inward migration – especially over the last twenty-five years. There are approximately 2.6m people living in the census area of Vancouver and some 4.8m in the province of British Columbia. The gender proportions are not far off equal. The city itself has a population estimated at 615,000. The ethnic origin spread in the metropolitan area is interesting, with an Indo-Aryan population at around 11%, Chinese/Asian around 19% and European origin around 23%. Canadian citizenship, however, stands at around 87%. The median age in the metro area is 37.
Lifestyle
Perhaps not surprisingly, given access to the sea and the Rocky Mountains, outdoor pursuits are well developed. Major professional teams have their stadiums and there are many places for tennis, golf, hockey, skating, soccer, skiing and snow walking (in winter) as well as boating, sailing, kayaking and biking. Walking and jogging are also much in evidence. Cycle paths are laid out in many places and there is bike share provision. Taxis and Uber cars are evident here too.
As also might be expected by the ethnic mix, there is plenty of choices when it comes to eating out – from downtown eateries, fine dining and restaurants a-plenty. There is a Chinese and Italian neighbourhood with other options available too, including Indian, Thai, Korean and more.
As usual in cities, the cost of living is dominated by rents or homeownership costs. For a one bed flat expect to pay $2000-3000 a month + and two-bed $2500-3500 +. Downtown apartments are high-end. Buying a home in this area costs upwards of $600k for an apartment (that is around £350,000) and $1.2m (£720k +) upwards for a house. Many singles share of course and prefer to be close to the nightlife of downtown Vancouver. The further outside the city limits, house prices reduce but the commute time can easily require three hours daily (at 20km each way). Check out this article for further information on the cost of living in Vancouver.
Health insurance estimates for a single person are likely to cost at least $1000 a year plus direct costs of medicines etc of around $750. For a family, the costs will be higher – on average around $2000 for direct costs and $4000 for insurance premiums. There is a minimal government scheme and most private schemes are contributory and run through employers. With smaller employers, it is likely that individuals and families will need supplementary cover. Emergency medical cover is free in most provinces.
Household incomes are approximately $46,000 pre-tax for renters and $85k for owners (9% is the average income tax for each individual). There are some 320,000 housing units in the metropolitan area, of which some 56% are rental units and 47% of those are higher than five storeys (over 84,000 flats).
The public transport systems are relatively inexpensive, efficient and regular, and include light rail (with some subway lengths), bus and ferry. The international airport is located on Sea Island close to the district of Richmond and west of the centre of Vancouver. There is a second airport situated to serve the eastern area of Metro Vancouver. Major highways stop short of the city, so the road systems are different to the USA. Mainline rail from the West Coast Express terminates in downtown Vancouver and runs down the Pacific coast. The line is also used for freight trains.
Economic Development
Economic development initiatives include small business support, co-working and other shared spaces, Vancouver Film Commission, Vancouver Economic Commission (VEC), tech cluster focus/partnerships, talent/training/jobs initiatives, international trade support, the Asia Pacific Centre, harnessing sub-sector communities of businesses (Korean led businesses for example), stimulating and assisting inward investors, networking and relationship building.
The City Commission and departments of the City Council interface and integrate with regional, provincial and national programmes that also promote economic competitiveness. The provincial economic development support extends to other sectors as well as those central to Vancouver – for example aerospace, advanced agriculture/fisheries, innovation in forestry, liquified natural gas. Check out the service British Columbia provide to businesses. British Columbia has a European office located in London – at WeWork, 10 York Road, London SE1 7ND. The London office contact is Rupert Potter, Managing Director – rpotter@britishcolumbia.ca.
Other Useful Resources
Here are some more resources for your convenience.
25 Best Free Things to Do in Vancouver