US Fintech Expansion Workshop
GTM Global in association with Innovate Finance
21st & 22nd April, 15:00 - 18:00 BST
Wednesday 21st April 2021
15:00 - 18.00 BST
Thursday 22nd April 2021
15:00 - 18.00 BST
Land and expand your fintech business in the US.
In 2020 the pandemic made fintech solutions essential for business survival, at a time when US consumers had to have new transactional solutions to open their wallets.
A National Retail Federation (NRF) survey found that 19% of US consumers made their first contactless payment in May, with 57% predicted to continue to use contactless payments in 2021 and beyond.
The opportunities for UK fintech companies to land and expand in the US are huge, but in a complex, litigious and competitive commercial and regulatory landscape – how can this be done to maximise opportunity and mitigate risk?
Join us on 21st or 22nd April at one of our interactive GTM workshops, where we will highlight some great go-to-market opportunities – especially with the Arizona Commercial Fintech Sandbox. Where ambitious UK fintech companies can connect with a qualified pool of US National and Regional financial institutions, and subject to stated success criteria – test and develop their solutions – in-market.
These 1-2-1 workshops offer a unique format of FREE consultations with Economic Development Organisations and mission-critical in-country financial service providers, covering topics such as legal, accounting, operational, HR & investment/finance, and invaluable business development connections that will help ensure the success of your US venture.
Event Partners
Our global support network
Event Mentors
Key global expansion experts
Get bespoke advice and guidance from regional Economic Development Organisations and mission-critical in-country financial service providers.
Paul Schaus
President, CEO, Author & Speaker, CCG Catalyst Consulting Group
CCG Catalyst is a leading management bank consulting firm connecting strategy to innovation, transformation and disruption.
Stephane Frijia
Senior VP, Strategy, Greater Phoenix Economic Development Council
As Senior Vice President of Strategy, Stephane Frijia leads the formulation of forward-thinking strategies initiatives and programs, in alignment with GPEC's mission and action plan.
Jan Mul
Director, International Business Investment, Fairfax County Economic Development Authority
Primary role is to assist foreign firms with their market entry into the U.S. and Fairfax County. Management of the five overseas offices that the FCEDA maintains in Bangalore, Berlin, London, Seoul and Tel Aviv.
Michaela Brady
Vice President - FinTech at Silicon Valley Bank
We are the only bank in the UK focused solely on the innovation economy. We work with the brightest minds in technology – and can help you move your big idea forward.
David Ellis
Director, PGC Group
As Director of Business Development at PGC, my main contribution is to the 'front-end' of our business. I focus on sales, marketing, partnerships, and representing PGC's brand out in the world.
Mark Magnacca
Founder & CEO, gigCMO
gigCMO provides marketing expertise on demand. Our team of experienced, international, and talented Chief Marketing Officers are available to drive your business and global growth forward with pragmatic advice.
Thomas Thorelli
Attorney & Founding Partner, Thorelli & Associates
Thorelli & Associates specializes in assisting small and medium-sized foreign companies in minimizing their legal risks when doing business in the U.S. through taking advance preventive action.
Antoine Guillaud
Accountant & President, International Management Solutions Inc
International Attest Solutions LLC is Certified Public Accountant firm dedicted to provide audit services to US subsidiaries of European companies.
Michael Sankey
Tax Technology Solutions Specialist, Avalara
Business Development, leadership, marketing.
Sandy Findlay
Innovation Funding, Partnerships Director, ABGi
ABGI-UK is an international consulting group, working to accelerate our clients' innovation activity by identifying and securing appropriate sources of funding: grants • tax incentives • commercial funding.
Henry Hatton
UK Sales Manager, WorldFirst
Experienced in building and growing Sales teams in the deliverable FX space.
Stephen Bridges
Director UK and Ireland at Indiana Economic Development Corp
Indiana Economic Development Corp is Indiana's lead economic development agency, helping businesses launch, grow & locate in a state that works.
I wanted to say a huge thank you for organising the extremely informative webinar yesterday. With the wide-spectrum of specialists, from the UK and USA, providing extremely useful advice and guidance on VC and business setup in the States, I was inspired to setup our operation in the USA.
Charanjit Randhawa
Chief Executive Officer, Epcot Career Solutions Limited
Thank you for connecting so many good people, the exchange with everyone was worthwhile and put the US market into context.
Elizabeth Jones
Founder, Real Good Ketchup
In a little under two hours I had discussions with eight mentors who really opened my eyes to the many business critical issues and challenges that need addressing. I also came away with a much deeper understanding of why businesses succeed or fail in their overseas pursuits.
Spencer Brace
Director, XenZone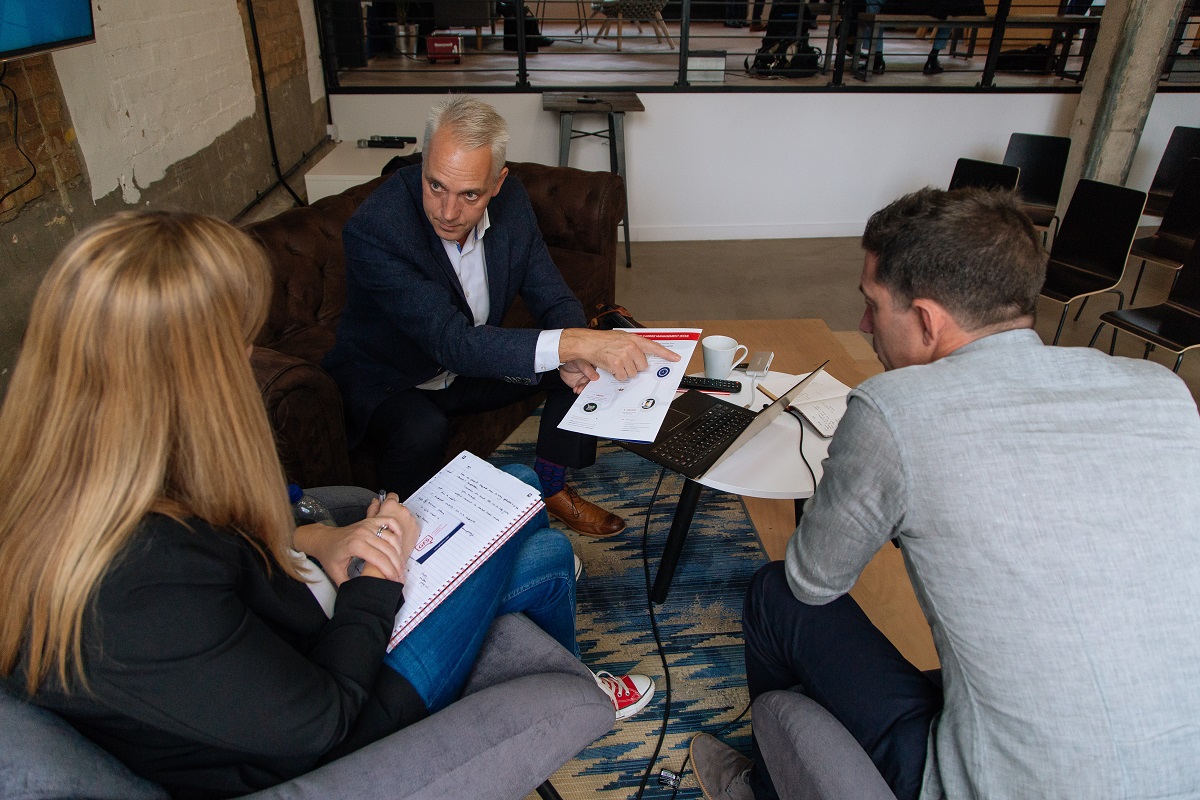 GTM Global connects UK scale-up brands in digital and tech to a designated panel of experts from government, trade bodies and commercial partners to provide on-going advice and guidance on go-to-market strategy and international expansion planning.