Win Lucrative Federal Contracts & Setup Your Operations in the USA
Panel Event & 1-2-1 Networking Live in London
(Optional join by Zoom)
Tuesday 19 July from 1200 BST
GTM Global in association with Fairfax County Economic Development Authority, Thorelli Associates, International Management Solutions & Unrest.
Tuesday 19th July 2022
From 12:00 GMT
On Zoom and live at Unrest, 154 Clerkenwell Road, London EC1R 5AB. View map.
An interactive panel discussion 1200-1300, followed by one-to-one advisory sessions either live or virtually from 1300-1800.
Fairfax County situated next to Washington DC is THE pivotal US Expansion Hub for Federal Government Procurement in sectors such as defence & aerospace, emerging technologies, financial services, health & life sciences & IoT. It's also home to many key corporate HQs – like Amazon Web Services.

Join us for an end-of-summer 1-2-1 networking & panel event that will highlight key considerations for winning business in the Washington DC area, as well as how to set-up & fund operations across the US, & the common pitfalls to avoid.

Our panel will include the Fairfax Economic Development Authority team over from DC, led by Director of International Business Investment Jan Mul, with leading US attorney Thomas Thorelli, US tax consultant & CPA Sonia Kanjee, B2C strategy & funding expert Orr Vinegold, chaired by co-founder GTM Global Mark Stimpfig.

Designed for ambitious owner-managed scale-up businesses, this interactive event will give you bespoke advice on how to successfully set up and grow your US/DC operations - maximising opportunities and mitigating risk.
Panellists & Event Advisers
Mark Stimpfig
Co-founder GTM Global
Providing advice & guidance for tech and digital scale up brands to expand internationally & support companies looking to land & expand into the Greater Phoenix region USA
Jan Mul
Director, International Business Investment, FCEDA
Jan assists foreign firms with their market entry into the U.S. and Fairfax County and manages the five overseas offices that the FCEDA maintains in Bangalore, Berlin, London, Seoul and Tel Aviv.
Thomas Thorelli
Attorney & Founding Partner, Thorelli & Associates
Tom is a Founding Partner of Thorelli & Associates, who specialise in assisting small and medium-sized foreign companies in minimizing their legal risks when doing business in the U.S. through taking advance preventive action.
Sonia Kanjee
Director, International Management Solutions, London
Sonia is a CPA with ten years of experience in US taxation, specializing in cross border transactions for European corporations with US inbound investments and operations.
Orr Vinegold
Founder, Unrest London
Orr Vinegold is the founder of Unrest which is an accelerator program that helps budding entrepreneurs launch mission driven businesses.
James Bright
Partnerships Manager at Avalara (EMEA)
Sandy Findlay
Innovation Funding, Partnerships Director, ABGi
Sandy is working with partners across the UK to help their members and clients make better-informed decisions about their innovation funding choices and grow the take-up of innovation incentives, ensuring British companies are better placed to choose the innovation funding that is right for them.
Rob Burton
Senior Associate - Business Development, Global Reach
Rob is a Senior Associate at Global Reach, a leading foreign exchange specialist, providing international payments, risk management, and strategic hedging solutions to a wide range of corporate and institutional clients.
Mark Magnacca
Founder, gigCMO
Mark is the Founder and CEO of gigCMO with over 30 years of business experience in senior leadership roles across a diverse range of industries. He recognises the biggest challenge of many established businesses and scale ups is getting access to the right talent at the right time.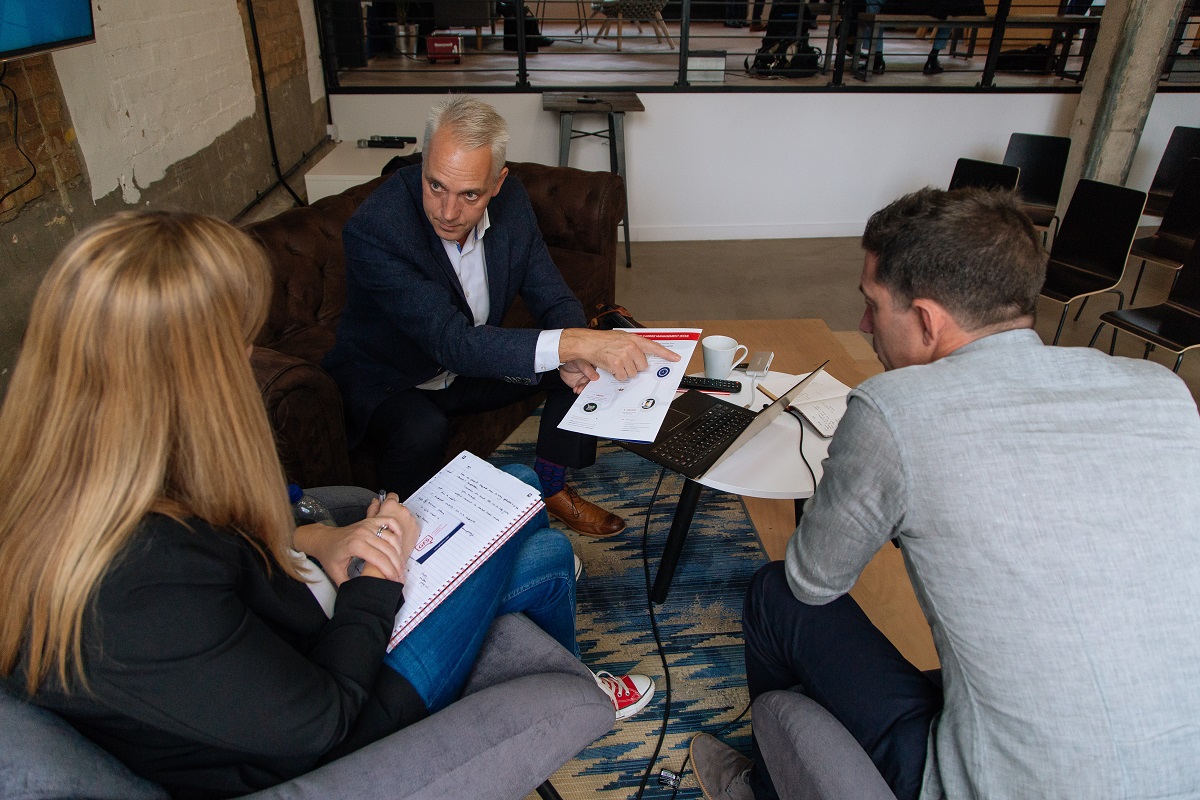 GTM Global connects UK scale-up brands in digital and tech to a designated panel of experts from government, trade bodies and commercial partners to provide on-going advice and guidance on go-to-market strategy and international expansion planning.