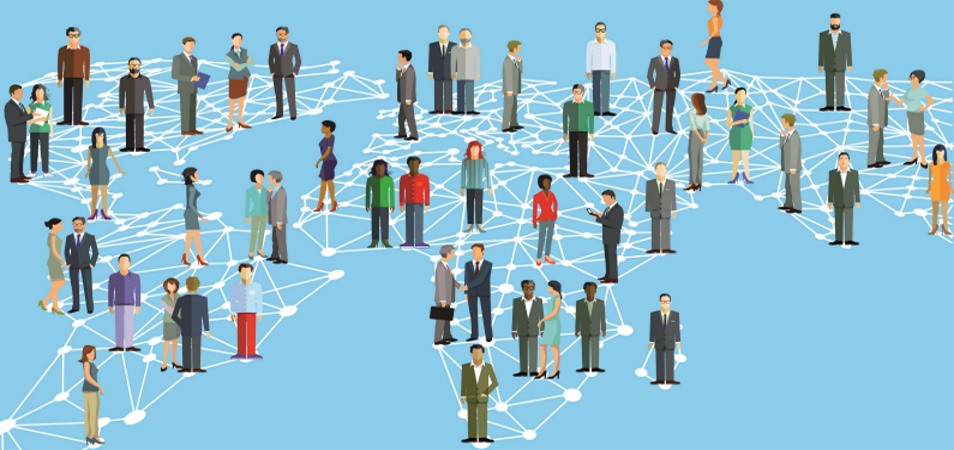 Go To Market Global provides a programme of FREE workshops and clinics for UK digital and tech scale-ups providing essential advice and support for successful international expansion.
Delivered in association with government and trade bodies, select commercial partners and specialist in-country service providers, an amazing 1,000+ companies have been through our programme in the last two years.
With a unique and highly effective format, GTM events are designed for owners/founders and C-suite business leaders of mid-market companies looking at imminent overseas expansion.
It's a one-stop shop for everything "international expansion" and as Bogdan Maran, co-founder of Splento said, "An incredible way to spend two hours, great advice, insights, connections and so much more".
So, what can you expect from attending a GTM event?
1. Invaluable guidance opportunities
You'll receive bespoke advice around your specific needs and challenges; we consult with founders and CEOs prior to the event and produce company briefings that identify your specific needs, challenges and interests. We then share this info with the mentors and partners, so they can do their homework for you and come fully prepared.
2. Benefit from a unique format with a track record of success
The core GTM workshop events have a unique and highly effective format which has been honed over the 50+ events in the series so far. Importantly, you can say goodbye to dreary presenters talking at you and take advantage of intimate 1-2-1 discussions with experts.
3. The most valuable two hours of your business life!
In the space of two hours, you'll receive advice and guidance from experts relevant to your business needs, on a raft of subjects critical to the success of your international expansion plans. And if you need more time to take a deeper dive, we can arrange further 1-2-1 meetings.
4. Your network is your net worth – invaluable introductions
Along with valuable advice and guidance, you'll benefit from introductions to potential customers, partners, suppliers and channels on-the-ground in your target countries.
5. Build relationships, do business
As a delegate, you become part of the GTM ecosystem. You'll meet other companies on their international expansion journeys who invariably share common challenges or as is often the case, companies who may be a potential customer, partner or supplier.
6. Get in-country support
Meet the in-country experts who understand local behaviours and regional business/consumer needs – now you can compete more effectively and hit the ground running from the outset.
7. Get access to funding and grants
Meet overseas Economic Development Agencies and government bodies who offer grants and incentives to support your international expansion and get access to GTM's growing network of equity investors and debt finance providers. #winning
8. Gain benefits from long-term services as you continue to grow
Delegates at our events are eligible to join the GTM Collective for free (normally £750 p.a.) to gain access to further advice, guidance, offers, content, connections and services designed to support you on your journey from discovery, to execution and ultimately, overseas growth.
9. Step ahead with all of the latest need-to-know information for success
We're building the UK's largest repository of information to support international business expansion. Whether its facts and figures, analyst insights, case studies, entrepreneur interviews, events, articles … you get the drift. You just need to know, your success is our priority.
10. Win big internationally!
In this post BREXIT age of borderless, disruptive and agile digital trade, there are both opportunities and challenges. We help your business with a bespoke go-to-market road-map, helping you to minimise risk and enabling you to win big internationally!
For more information on our upcoming events, head over to our events page here.