Brexit & International Trade
A Raconteur Special Report for The Times
Brexit & International Trade
A Raconteur Special Report for The Times

And below, view a selection of resources, articles, case studies, and information for tech, digital and eCommerce scaleups looking for support in their international expansion.
A selection of resources, articles, case studies, and information for tech, digital and eCommerce scaleups looking for support in their international expansion.
Economic Development Organisation
Accessing the US west coast
Tremendous opportunities & incentives in Greater Phoenix for international companies looking to relocate or expand into the US.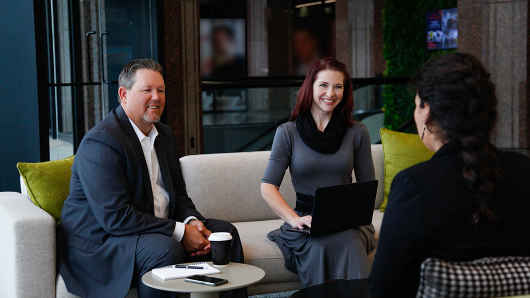 Economic Development Organisation
Greater Phoenix offers incredible opportunities for U.K. and international firms looking to scale and trade in the U.S. The region is home to the U.S.' first regulatory FinTech Sandbox, and has strong alignment between academia, industry and municipality leadership that drives innovation and an advantageous operating environment. The Greater Phoenix Economic Council (GPEC) is available to help international companies evaluating expansion or relocation with services including site selection assistance to strategically assess the availability and cost of skilled labour, evaluate supply chain considerations, and visualize benefits of the region's proximity to major markets and consumers.
Scale-up Programme
Know You're Limitless: The Global Scale-up Programme
With the right support and funding, the world has never been more accessible for Greater Manchester's businesses.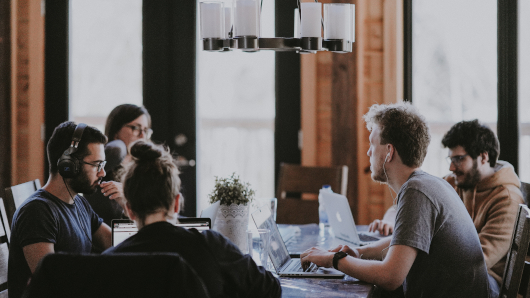 Scale-up Programme
The Global Scale-up Programme enables companies across the whole of Greater Manchester to rapidly expand into multiple markets. Successful applicants who gain a place on the programme gain access to a set of global experts, the latest international growth tools, global market opportunities and an exclusive peer to peer network of companies who have scaled their businesses globally. The Global Scale-up Programme is delivered by the Growth Company, which is a UK-wide not-for-profit economic development agency that seeks to generate inclusive growth in the country's economy by creating jobs and improving lives. It offers a wealth of services that support growth among individuals, businesses, cities and regions.
Economic Development Organisation
Doing Business in Washington, D.C. and the US East Coast
Minutes from the nation's capital, Fairfax County, Virginia, blends the best of suburban living with access to many large cities on the East Coast, including Boston, New York, Philadelphia and Miami.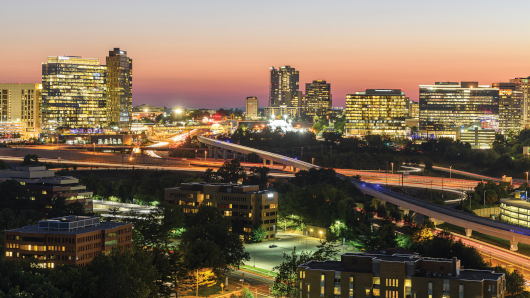 Economic Development Organisation
The Fairfax County Economic Development Authority (FCEDA) promotes Fairfax County – minutes from Washington, D.C. – as a business, technology, and innovation centre. The FCEDA offers site location and business development assistance, and connections with county and state government agencies, to help companies locate and grow in Fairfax County. The FCEDA maintains business investment offices in six important global business centres outside Fairfax County: Bangalore/Mumbai, Berlin, London, Los Angeles, Seoul and Tel Aviv. The FCEDA is a member of the Northern Virginia Economic Development Alliance, promoting Northern Virginia and conducting activities and events to build the regional business community.
Indirect Tax Compliance
US Sales Tax
Understand complexities and liabilities to your UK business.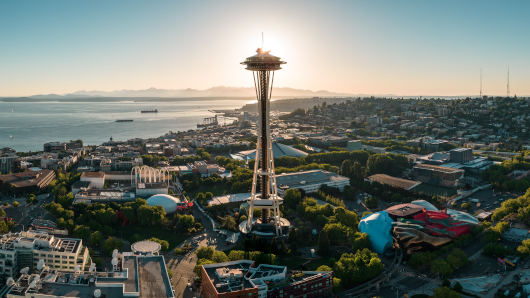 Indirect Tax Compliance
US Sales Tax - What is it & Why is it important to non-US companies? US States are expecting any business, who meets the relatively low annual sales thresholds to register directly with them, correctly calculate the fiendishly complex sales tax rates, and then report and remit payment to them. This process is complex, can accrue liabilities, affect the value of your business and failure to comply is a criminal offence. Avalara helps businesses negotiate the challenges of US Sales Tax along with VAT, GST and Customs Duties through automation so that they can concentrate on what they do best, growing their sales.
Featured Exporter
Always chasing your ‍friends for money?
Collctiv makes it easy for your friends and family to send you money. Just send them a link, they tap to pay, job done.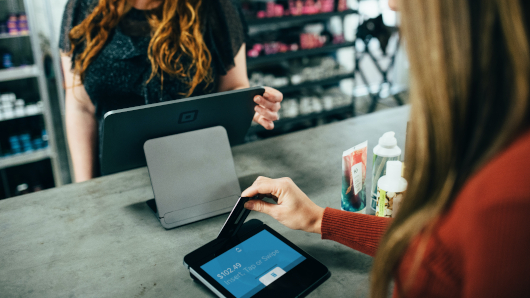 Featured Exporter
At Collctiv, we know that not all payments are created equal. There is an Organiser in every group of friends who decides how we all spend our social, disposable income. Our mission is to make it easy for this Organiser to collect and spend their group's money, so that we can more easily do the things we love. Launched in September 2019, we have already processed over £3m of group payments from 53 different countries in 38 currencies. Serving both consumers and businesses, we are building a unique data set of group spending and the social relationships between transactions. Currently targeting Europe – Dublin, Barcelona, Prague, Amsterdam but also looking at the US, UAE & Australia.
Economic Development Organisation
The best home in Asia for your business
As Singapore's inbound investment promotion agency, EDB Singapore is ready to help you set up, expand and succeed in the region.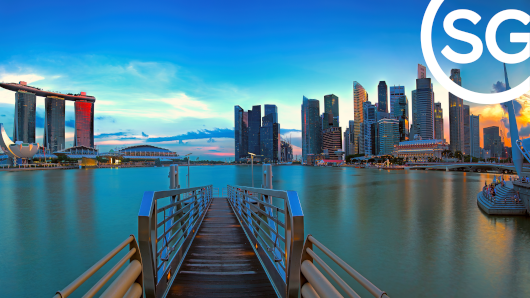 Economic Development Organisation
Popularly known as the "Silicon Valley of Asia", Singapore has long been a favourite investment destination for the world's top tech companies and rising unicorns. Singapore provides a stable business environment that runs on trust, integrity and efficacy. With those strong fundamentals in place, companies can focus on what matters – capturing the myriad of opportunities in Southeast Asia and innovating for impact. With a nation-wide drive to transform Singapore into a smart city, companies can be assured of clear, forward-looking regulations, a resource-rich network and presence of institutions keen to work with tech companies to push the boundaries of innovation.
Featured Exporter
Fintech Disruptor Goes Global
Advanced, highly competitive, independent payment gateway for accepting payments via every conceivable channel.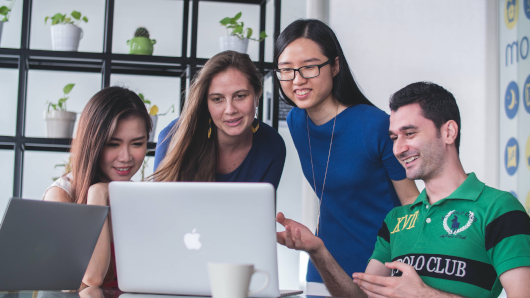 Featured Exporter
Total Processing is a Fintech business HQ'd in Manchester. Providing payment solutions to over 3,000 clients, across multiple verticals, industries and countries. With offices in the UK, UAE and Germany and growing at over 100% year on year, Total Processing are disrupting the payment space at a tremendous rate. TP have over 40 staff and expect to double headcount in the next year. The fintech enables over 200 alternative payment methods and has over 300 acquiring connections across the globe.
Economic Development Organisation
Your Export Partner in the Middle East
British Centres for Business - Practical on-the-ground support for your growth in the region.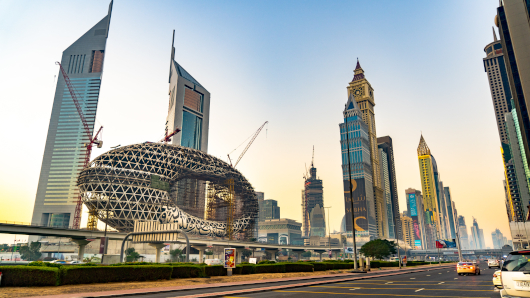 Economic Development Organisation
Since 2013, British exporters to the UAE and Middle East have been well-served by the British Centres for Business (BCB) in Dubai. With a team of 13 local specialists and a track record that has generated more than GBP100 million of export wins, the BCB is networked, experienced and capable across the whole region. Its unique market-entry incubator has supported 45 British companies to set up in the UAE.
Legal Compliance
US Legal firm dedicates services to UK companies
From business set-up to contracts, risk mitigation, immigration, product liability & IP.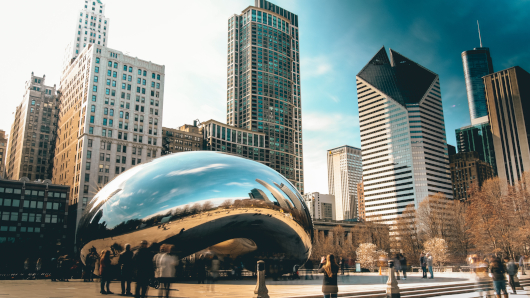 Legal Compliance
Do not even think about entering the US market from the UK without a US attorney by your side. Thorelli & Associates are the 'go-to' US legal firm for any company seeking advice on doing business in the US. They have helped 1000s of UK scale-ups successfully land and expand into the US. As one of their oldest clients once remarked, 'As Mr. Thorelli used to tell us when we first met him, "in the US, go big or go home". We could go big because of the confidence we have in Thorelli & Associates.'
US Tax & Accounting
Setup & manage your US subsidiary
Your one-stop-shop for tax, compliance, HR/payroll, accounting, audit, reporting and much more.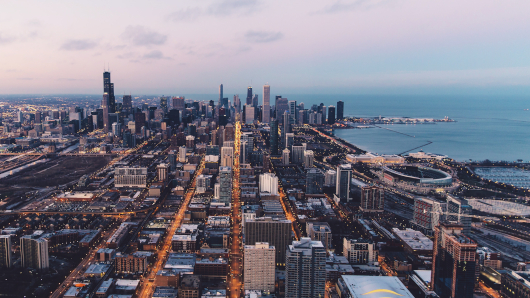 US Tax & Accounting
IMS offers any business seeking accounting, audit, and tax compliance the right-sized advice on landing and expanding in the US. With strong links to the UK and the EU, they understand the needs of scale-ups and can directly assist in mitigating risk and maximising opportunities in the US. They have helped over 600 UK and EU scale-ups grow their presence in the United States through establishing greenfield operations or by acquisition. They serve their clients from their US offices in Chicago, Detroit, New York, Tucson and Richmond, and their Europe offices in London, Bordeaux and Brussels.
Featured Exporter
Digital patient profile enables ultra-personalised healthcare
Harnessing the power of artificial intelligence and machine learning to create a single representation of our 'digital selves'.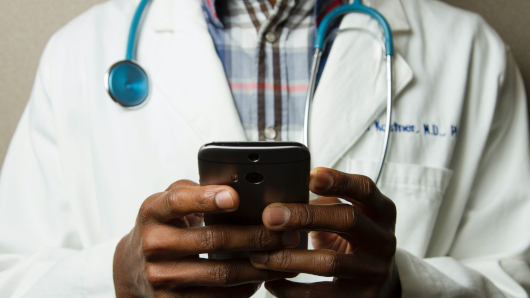 Featured Exporter
Inavya Ventures Ltd is a London-based AI and healthcare scale-up company, and developer of the AVATR system. AVATR is a CE marked medical device enabling patients to create, own and share their digital profile with a doctor using their mobile phone in order to receive ultra-personalised healthcare in return. With initiatives in Brazil (InCor Hospital, The Cancer Institute), UK (Barts Hospital, Imperial College Healthcare, Leeds Teaching Hospitals) and Germany (University of Frankfurt Hospital), Inavya is partnering with Acronis – a leading global cyber-protection company - to further develop AVATR services in Greater Phoenix for health ecosystems across the USA, LatAm, EU, and China.
Trusted Partner
Corporate, Private Client and Funds Provider
Trusted incorporation, compliance, accounting & tax, payroll, data protection, private client and funds provider.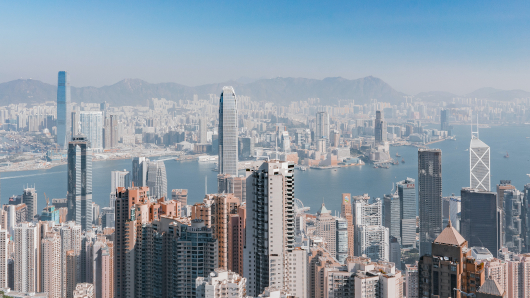 Trusted Partner
Hawksford is an international provider of corporate and fiduciary services, specialising in company formation and various advisory services. We have years of experience in delivering efficient administration and services to large and multinational corporates, FTSE listed companies, SMEs and HNW individuals and intermediaries. With 200 staff across Asia and 450 globally, our people are experienced, highly qualified and multilingual, covering over 20 nationalities and speaking 22 languages.
Featured Exporter
Disruptive online money transfer and value-added services for the benefit of migrant workers
A better way to send money. Fast, convenient, safe & secure.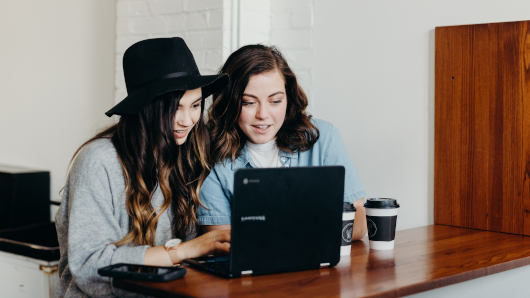 Featured Exporter
With a mission of giving migrant workers a better way to send love to their families back home in the Philippines using technology and a unique business model, BCRemit provides disruptive online money transfer and value-added services. The company was recently included in the 2020 London Tech50 innovation ranking, named a Top 100 Fintech Disruptors in the U.K., and is actively exploring a U.S. expansion in partnership with the fintech ecosystem in Greater Phoenix.
Membership Organisation
Making a difference more than 5 billion times a day!
From product barcodes to patient wristbands, we harness the power of GS1 standards to transform the way people work and live.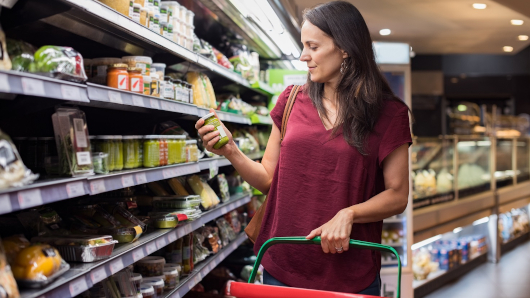 Membership Organisation
Whether online, in store or in a hospital, the common language of GS1 standards is helping our community of more than 54,000 organisations to uniquely identify, describe and track anything, creating greater trust in data for everyone.
An upcoming joint report to be published later this month alongside Enterprise Nation, highlights a multi-trillion pound opportunity for the UK economy to expand globally, the current barriers to success and how the UK government, trade and commercial bodies can support ambitious businesses looking to grow.
Featured Exporter
A family belief in true spa
A story that embraces the magical power of healing mineral water and the therapeutic natural salt lakes and caves of Hungary.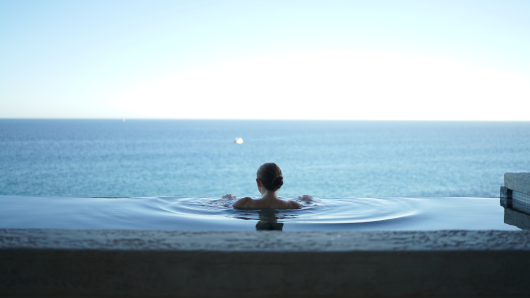 Featured Exporter
Finders International is an established family company in the UK, manufacturing and marketing the Sea Magik brand of natural skincare products. Kate Bunyan (the MD) explains that "As a family, we live and breathe Spa philosophy and honestly believe in the magical powers of mineral salt water. Growing up, my grandmother would regularly take my father to bathe in Hungary's therapeutic salt lakes, where he lived before moving to England – so I guess the love and appreciation for the healing power of minerals flow through my veins." Following Brexit, Sea Magik has successfully started its worldwide expansion by utilising online technologies to achieve higher public awareness of the Sanitas Per Aqua concept.
Featured Exporter
You don't need loads of sugar to be a snack bar!
On a mission to passionately educate that low sugar and functional foods can be full of flavour.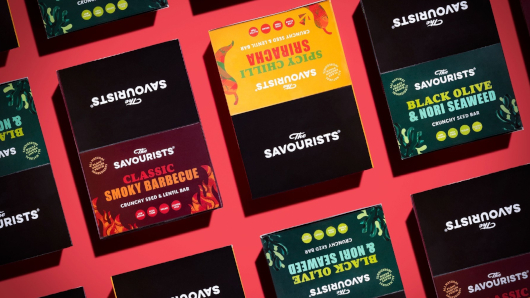 Featured Exporter
Say hello to The Savourists; a brand new trio of deliciously daring savoury snack bars. Welcoming in a whole new way of treating yourself, this trio of pioneering bars are one of the first-EVER savoury bars to hit supermarket shelves. Made with real food and celebrating complex flavour combinations, they are designed for people with a more savoury state of mind. Having launched in December 2019 The Savourists has begun its Export journey with the first customer COOP in Switzerland and looking to expand into 5 new European markets in 2022.
Economic Development Agency
The Midas Touch
MIDAS is the inward investment promotion agency for Manchester, with a strategic aim to secure significant levels of new investment for the city region to create and safeguard jobs.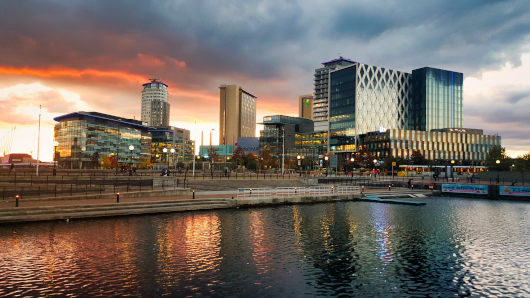 Economic Development Agency
Manchester's inward investment agency, MIDAS, provides a range of free and confidential services that are tailored to individual companies' needs. By providing access to expert knowledge and local intelligence, MIDAS supports companies that are relocating to (or expanding within) Manchester to ensure a faster and more successful process. The services MIDAS provide save firms money, time and effort and are available to national and international firms of all sizes.
Upcoming Events
Regular free Webinars, workshops, clinics & fireside chats
[add_eventon_list number_of_months="1″ tiles="yes" tile_count="3″ hide_empty_months="yes" show_et_ft_img="yes" tile_bg="1″ tile_style="1″ add_eventon event_count="3″]
Latest Insights & Resources
Free resources for ambitious tech & digital scale-ups